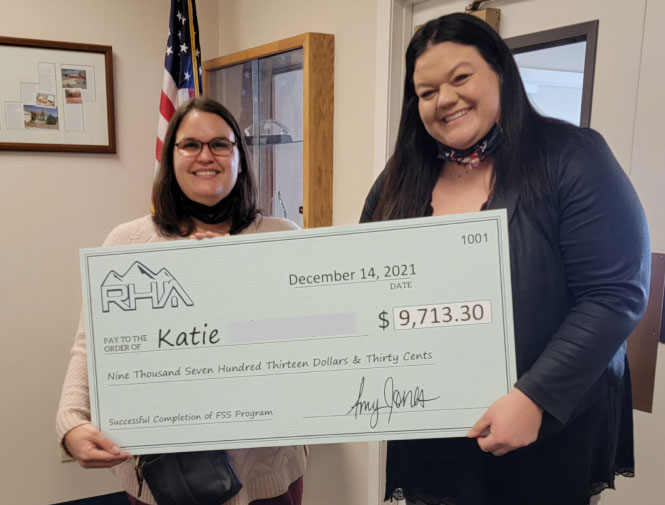 Workforce development's mission is to increase economic security among residents, strengthen family foundations, build generational wealth, and teach fundamental skills to promote independence. The program offers residents a life changing opportunity. Watch the video below to see how it works!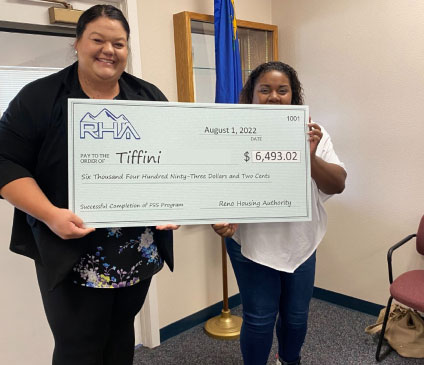 Who's eligible to participate in Workforce Development?
The program is open to all adult residents of RHA's public housing and rental assistance programs who are in good standing with RHA, looking to increase their earned income, create a savings account, further their education, open a business or find new employment opportunities.
Where do you see yourself in five years?
Think about it. In five years, you could have a job you love, stable transportation, childcare you can afford and savings to use as a down payment on a home for your family. Those are goals Workforce Development can help you achieve.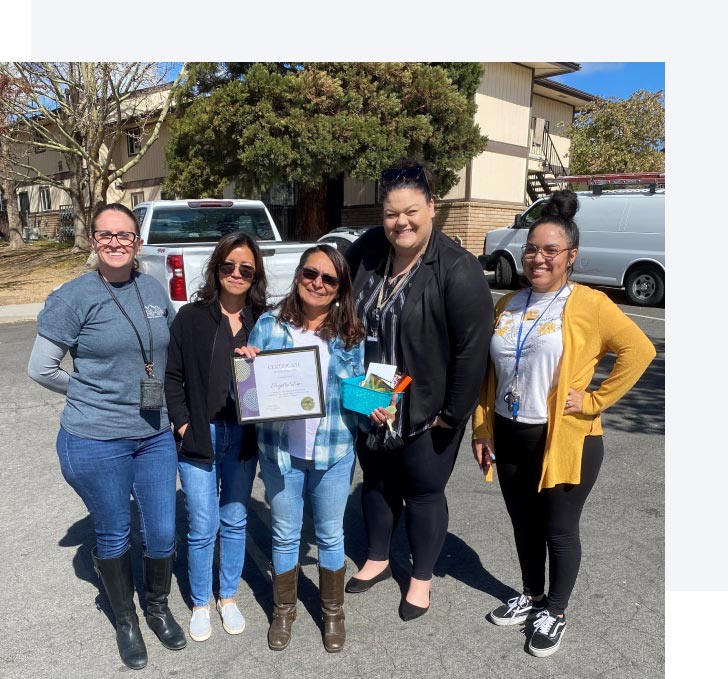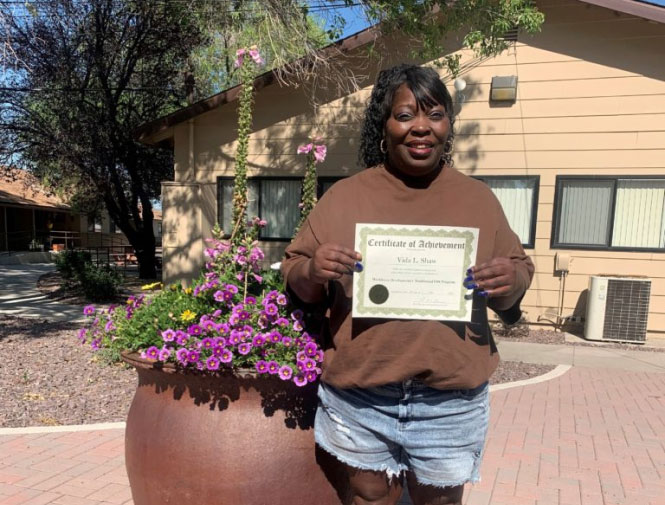 Are You Ready to Prosper?
Despite the odds, Ms. Shaw was able to overcome her trials with the help of surrounding supports, including Workforce Development Coordinators. "When I wanted to quit my job and I was feeling mentally, physically and emotionally exhausted, I called [Workforce Development] and that's what kept me going. You guys really helped me push through."

Ms. Shaw also credits Workforce Development workshops for some of the day-to-day progress she experienced.

"Had I not taken these [Workforce Development] workshops, I would not have had some of the coping skills I needed to get through everyday work or just everyday life."
Vida Shaw – July 2021 WFD Graduate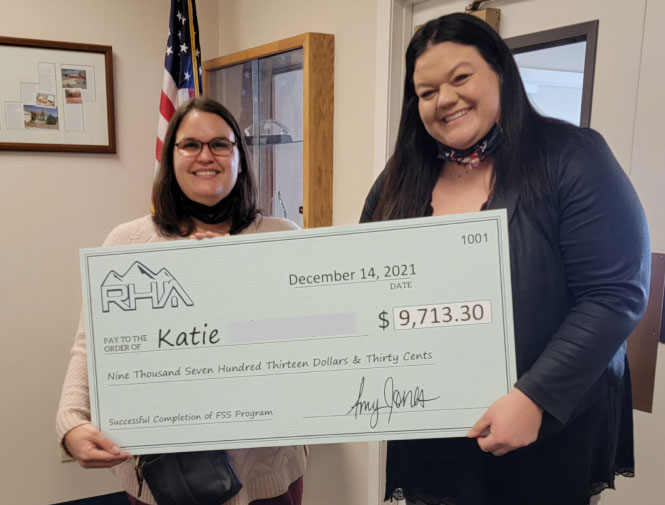 From Addiction to Certification
"When our tests become our testimonies, that's when we can encourage people.

In five years, I went from having absolutely nothing and being an everyday drug user, to being a certified dental assistant.

The fear of setting strong goals can keep people from joining the program and I want to let them know it's nothing extreme… you can choose any path you want."
Katie Simonson – May 2021 WFD Success Story
$10k Saved in Two Years While Enrolled in Workforce Development
"They were very helpful in getting me started. People should go in there very open minded, willing to accept the help and not feel like they're being a burden."

Dejanae says while working with CSA, she enrolled in Workforce Development (WFD) in March 2019 and began working with a WFD Coordinator to further develop her professional skills and career advancement. Fast-forward two years, Dejanae has escrowed more than $10,000 while enrolled in the program!!

Workforce Development is a five-year program, which means Dejanae has three full years of escrowing ahead of her; setting her up to graduate from the program with enough money for a down payment on a home for her family.
Dejanae J. Brown – April 2021 WFD Success Story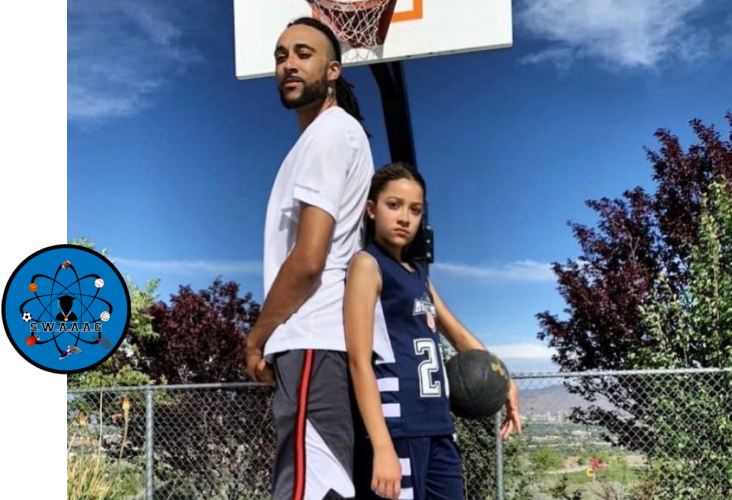 RHA Resident Developing Nonprofit with the Help of Workforce Development
S.W.A.A.A.G is a Nevada 501 (c)(3) corporation that provides mentorship, coaching and academic support to youth, coaches and teachers in Washoe County. Kyle successfully established his nonprofit on his own, and is now working with WFD Coordinators to strengthen his organization's foundation. Kyle says he always noticed a need for student/athlete mentorship, but through personal experience, he noticed most teachers and coaches were missing the mark, and parents weren't getting their money's worth. "A lot of these coaches are here to win and develop in that sport, but not develop [the athlete] as an individual… a coach, a teacher, or anyone that's trying to influence other people, they're doing social work." "Some parents are putting their kids on the team, knowing their kid is shy or don't have the athletic ability, but want to be part of a team…there are other jobs on the team they can be good at."
Kyle H. Burke – March 2021 WFD Success Story
Don't let your pride get in the way of building yourself back up.
Alona Schmidig and her children are all smiles following her successful completion of Workforce Development (WFD). With the money she saved in the program, she was able to pay off debt, increase her credit score and use the rest of the money as part of a down payment on a home. "I never thought I would have to start over again. I had two small children to raise and provide for and I didn't know where to start. This program has held me accountable."

Alona says it took time to trust what the program had to offer, but she's grateful for the WFD Coordinators who supported her along the way. "Don't let your pride get in the way of building yourself back up. It took me months to let go of my pride and accept the help to get back to work."
Alona Schmidig – Sept. 2020 WFD Graduate
Upgrading Business with Escrow Funds
Congratulations to July 2020 Workforce Development graduate, Monica Ohotto! Monica is using her escrow check to expand and upgrade the business she established with the help of WFD Coordinators. "In 2013 I started my journey in [the program] after many long talks with my housing manager. I had no idea what it would bring for my family, but I knew it would be positive."

Monica says the program taught her how to develop a balance between work and home. She says Workforce Development also helped her put her goals into action; as a result sharpening her financial literacy, time management and parenting skills.

"I believe this program was very helpful in keeping me focused and accountable in my growth as a person, a mother and a business owner."
Monica Ohotto – July 2020 WFD Graduate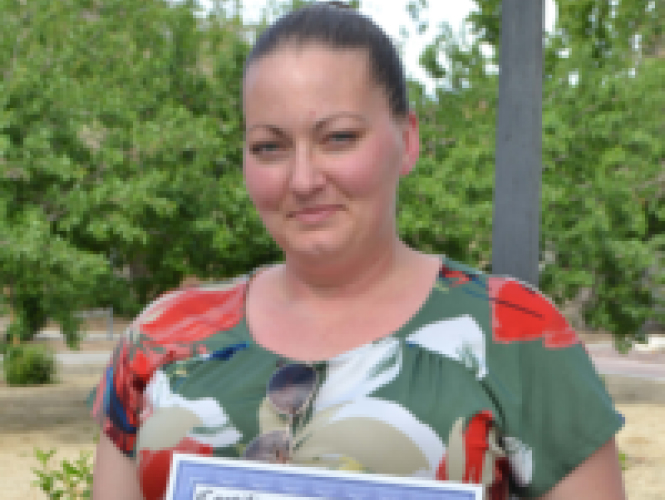 WFD Participant Graduates with Savings for New Home
It's a dream come true for Heather, Workforce Development's May 2020 graduate. Heather escrowed enough money to use as a down payment on a new home with a large yard for her family.

Heather says Workforce Development helped her realize she's capable of reaching her goals! She also says her escrow check has given her a sense of security.

Heather was able to save large amounts of money every month by joining the program, then increase her earned income with the help of a WFD Coordinator.
Heather – May 2020 WFD Graduate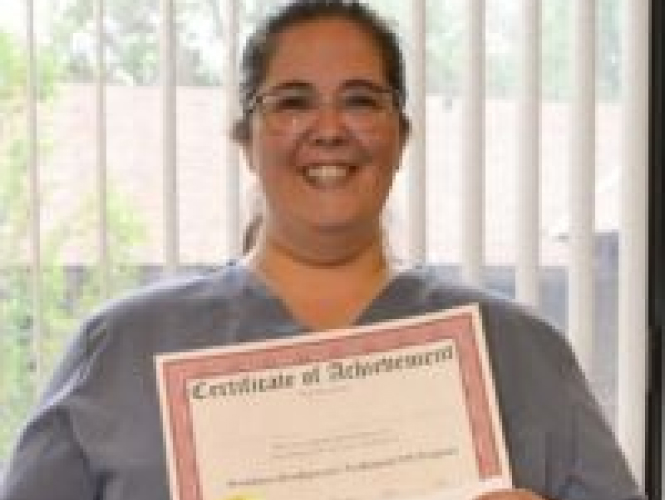 2020 Grad Encourages Future Participants to Trust WFD Coordinators
"Having you guys there with supportive attitudes and resources is a great thing when you're trying to do things to better yourself," says Workforce Development (WFD) graduate, Alphonsine Jones. She discovered the program in 2015. When Alphonsine enrolled, she says she was just beginning school and trying to find her footing. As a working, single parent, Alphonsine says WFD Coordinators helped her keep hope throughout her journey in the program. "When things were hard, they helped me stay on my path so I could be successful." While in the program, Alphonsine obtained her Medical Administrative Assistant certification and has full-time employment at a Reno hospital. Alphonsine says she wants to encourage other RHA residents to trust WFD Coordinators with their goals. "A lot of people have been taught to mistrust. A lot of programs out there don't follow through with what they say they're going to do, but you guys are behind us every step of the way. There's nothing else out there like this program."
Alphonsine Jones – April 2020 WFD Graduate
Workforce Development Workshops
Select a Month to Filter Events/Meetings
| Workshop Title | Workshop Date | Workshop Time | RSVP |
| --- | --- | --- | --- |
| Financial Literacy Workshop at Silverada | October 18, 2023 | 16:00 | RSVP TODAY |
| Resume Writing Workshop | October 11, 2023 | 13:00 | RSVP TODAY |
| Parenting Workshop at Silverada | October 4, 2023 | 16:00 | RSVP TODAY |
| Financial Wellness Workshop at Silverada | August 16, 2023 | 16:00 | RSVP TODAY |
| Self-Esteem Workshop | August 2, 2023 | 16:00 | RSVP TODAY |
| OA-NV Getting Ahead Workshop | July 20, 2023 | 17:30 | RSVP TODAY |
| OA-NV Getting Ahead Workshop | July 18, 2023 | 17:30 | RSVP TODAY |
| Financial Wellness Workshop with First Independent Bank | July 19, 2023 | 16:00 | RSVP TODAY |
| Credit and Debt Workshop | July 5, 2023 | 16:00 | RSVP TODAY |
| OA-NV Getting Ahead Workshop | June 29, 2023 | 17:30 | RSVP TODAY |
For questions or to RSVP, please contact the WFD team via email at wfd@renoha.org or by phone at 775-329-3630 ext. 270 or ext. 280.
Join the Workforce Development Program
Easily apply to join the workforce development program by submitting a completed Online Pre-Enrollment Packet (PDF) and emailing it to workforcedevelopment@renoha.org
Name the WFD Online Pre-Enrollment Packet with your First Name, Last Name, Month/Year and WFD.

ex: Jane Doe April 2023 WFD