A Safe, Secure Place to Call Home
The RHA helps ensure nearly 9,000 Nevadans have a safe, secure place to call home.
To provide fair, sustainable, quality housing in diverse neighborhoods throughout Reno, Sparks and Washoe County that offers a stable foundation for low-income families to pursue economic opportunities, become self-sufficient and improve their quality of life.
Public Housing in this country was established by the U.S. Housing Act of 1937.

The purpose of the Act was to provide homes for those of low and moderate income and to provide jobs for the unemployed. The RHA was founded six years later, in October 1943, as a municipal corporation under Nevada Revised Statute 315. Since its founding, RHA has also been appointed as the Public Housing Authority for the City of Sparks, Reno, and Washoe County.
RHA has a five-person Board of Commissioners appointed by the Mayor of Reno with the concurrence of the Reno City Council. The Board of Commissioners appoints an Executive Director who administers the day-to-day operations of the organization.

RHA employs approximately 80 people with duties ranging from maintenance and inspections to administration of the various RHA programs and complexes.
Addressing Washoe County's Affordable Housing Needs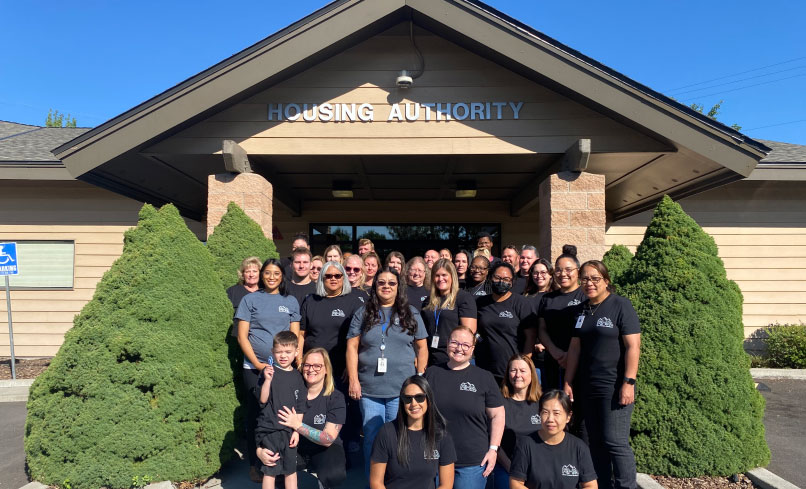 RHA currently owns and manages more than 750 units of Public Housing in eight different locations in Reno and Sparks under the Public Housing program. Through Neighborhood Stabilization Programs and other funding, the organization also owns more than 165 rental properties specifically targeted for low-income households.

Additionally, RHA and its subsidiary, Washoe Affordable Housing Corporation, owns, manages or contracts more than 1,400 below market rate rental properties in Washoe County.
RHA Events and Board Meetings
Looking for Our Help or a Form?