When public housing neighbors come together and form an organization to improve their housing and community, it's called a resident council.

These councils provide residents with a pathway to work with the housing authority and other community groups to improve the lives of all residents.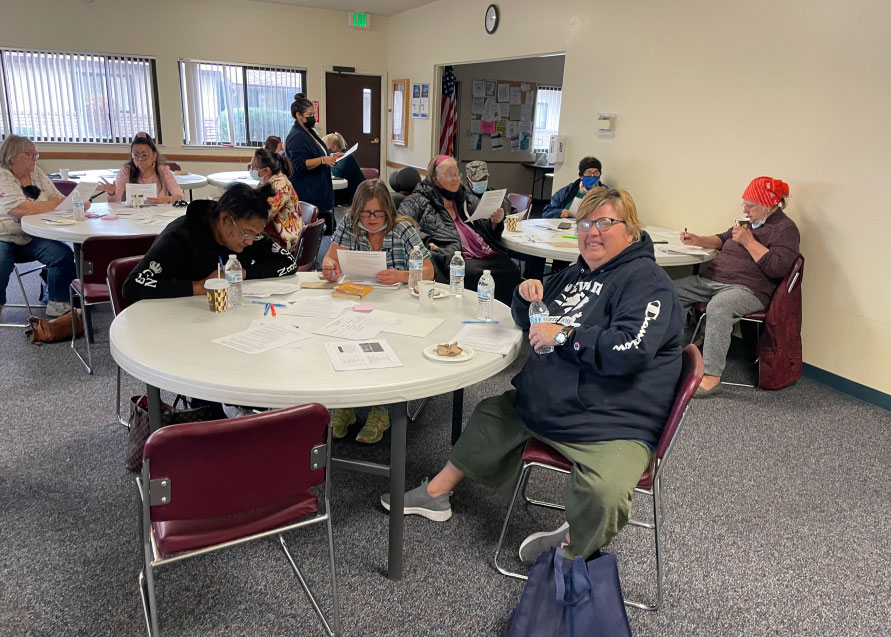 The resident council includes all residents at each public housing complex. Each complex has an elected council executive board consisting of five members committed to improving the quality of life and resident satisfaction.

Meetings are held once a month to discuss community events, fundraisers, RHA updates, and to ensure all residents are given a voice.
Select a Month to Filter Events/Meetings
| Meeting Title | Meeting Date | Meeting Time | Documents |
| --- | --- | --- | --- |
| Silverada Resident Council Meeting | October 12, 2023 | 10:00 | |
| Myra Birch Resident Council Meeting | October 11, 2023 | 15:30 | |
| Mineral Manor Resident Council Meeting | October 10, 2023 | 16:00 | |
| McGraw Resident Council Meeting | October 9, 2023 | 10:00 | |
| Stead Resident Council Meeting | October 6, 2023 | 13:00 | |
| Hawk View Resident Council Meeting | October 5, 2023 | 16:00 | |
| Essex Resident Council Meeting | October 4, 2023 | 15:00 | |
| Tom Sawyer Resident Council Meeting | October 2, 2023 | 14:00 | |
| McGraw Resident Council/Community Update | August 21, 2023 | 10:00 | |
| Essex Resident Council Meeting | August 11, 2023 | 13:00 | |